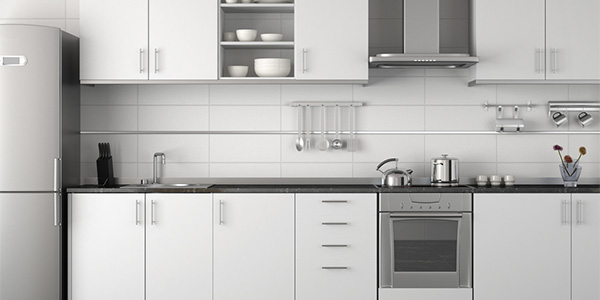 Whether you are looking at purchasing used and new appliances or for a professional that offers appliance repairs in Fort Morgan, CO, we can help. We specialize in the sale and servicing of a variety of appliances from some of the top brand names in the business. We have everything you could possibly be looking for in quality appliances. Plus, we offer free local delivery and in-home appliance repair in Fort Morgan, CO and the surrounding areas.
If you know the importance of quality, you'll want to take a look at not only our superior level of professional services, but also our top-quality merchandise. With nearly thirty years of experience in the appliance world, we know what brands we are willing to stand behind. Below are just a few of the brands of kitchen appliances that we work with:
Whirlpool
KitchenAid
Maytag
Amana
Eureka
Crosley
Frigidaire
At B&B Appliance Center LLC, we like to pass on our passion for appliances to our customers. When you come into our store, you won't get any pressure to buy something you don't need. We believe in listening to our customers so we can match you with the perfect appliance to meet your specific needs. The appliance you purchase should fit your lifestyle and be an inspiration in your home.
Whether you are a culinary genius or a busy mom with a never-ending pile of laundry, we're here to help you start a relationship with an appliance you'll love for a lifetime. Just take a look at the wide variety of used and new appliances we carry:
Refrigerators
Ovens and ranges
Microwaves
Kitchen appliances
Washers and dryers
Eureka brand vacuum cleaners
From selling new and used appliances to offering professional appliance repairs in Fort Morgan, Wiggins, Weldona, and Brush, CO, we are ready to help you find the perfect appliance solution for your home. If quality, dependability, and superior service are what you are looking for, you'll find it here. Whether you are looking for an appliance expert to walk you through the different options or need appliance repair in Fort Morgan, CO, come see what we have to offer. Contact us today for all of your new and used appliances!