Appliance Stores Fort Morgan Colorado
If you're tired of your old appliances and want to fall in love with something new or if you're looking to breathe new life into an appliance you already own, B & B Home Alliance Center, LLC can help. We sell top-quality, name brand appliances, but we also offer in-home appliance repair. From refrigerators to vacuums and everything in between, we have exactly what you need.
Learn more
Appliance Store Fort Morgan Colorado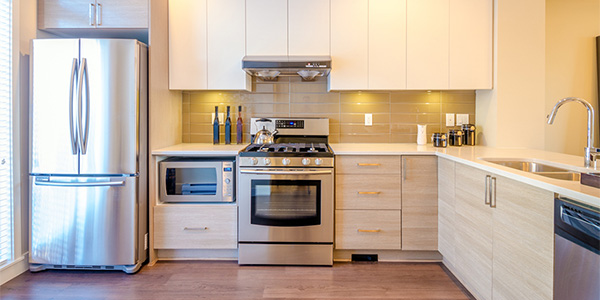 At B & B Home Appliance Center, LLC, we are more than an appliance store in Fort Morgan, CO. We truly have a passion for appliances. We think that your appliance should not only meet your unique lifestyle needs but should also be a style-fit for your home and an inspiration to you. We've had a long-lasting love affair with high-quality appliances and equipment that has lasted almost thirty years, and we strive to share that passion with our customers. Unlike other appliance stores in Fort Morgan, CO, we take pride in helping each customer not only find an appliance that fits their needs but something that they will truly love for a lifetime.
We sell a variety of appliances from refrigerators and ovens to microwaves and vacuum cleaners, and we work with the best names in the business, including Whirlpool, Maytag, and many more. We believe that your appliance should be up to working just as hard as you do, and that's why we are the only appliance store in Fort Morgan, CO that only works with brands that we personally know and trust. Don't think appliance sales is all we do, either! We also offer professional, in-home appliance repairs. But if you're still not convinced, here are just a few more reasons why you should choose us over the other appliance stores in Fort Morgan, CO:
We have nearly thirty years of experience in appliance sales and repairs.
We offer affordable pricing on all our merchandise.
We offer in-home appliance repairs and service what we sell.
We offer free local delivery.
We are a proud member of the Better Business Bureau with an A-plus rating.
Service Areas:
We service the following area's throughout Colorado.
Fort Morgan
Wiggins
Orchard
Weldona
Brush
Merino
Atwood
Sterling